How to use Discussion Forum
How to use Discussion Forum
Hierarchical structure of Discussion Forum
Discussion Forum has the following hierarchical structure.
Categories – Created by Administrator
 ├  Forums and Subforums – Created by Administrator
  ├ Topics and Posts – Can be created by All Registered Users
 
Categories
Categories are the top level parent forums, which are designed to group similar forums in a separate section on the forum home page.
They are only designed for forum grouping purpose, there is no way to add topics in categories, and they don't contain topics. The topics are created in the forums under the categories.
Forums and Subforums
Forums are used to classify discussion topics. For every topic that you create, you create it in some forum. The purpose of forums is to enable forum administrators to quickly display a listing of a particular type/mean of topics. For example, if you want users to be able to quickly access all of the company's news, you could create a forum called "Company News and Announcements". When a user adds a news topic, they can assign it to the "Company News and announcements" forum. To find all of the available news and announcements, other users can search on the "News and Announcements" forum to see a listing of topics that are in that forum.
Topics and Posts
Topics can be added by all registered users. Posts should be registered under the relevant category or forum. Registered users can post, reply to, and discuss topics. You may also add one attachment file. Please use this for respectful and meaningful discussions.
Click here for citations and further information.
How to use Topics and Posts
Enter the Forum and Add Topics under the Forum
To enter the Forum, click on the Forum name. ①
To add a new topic under the Forum, please click the Add Topic button. ②
Please select "Forum" from the pull-down list.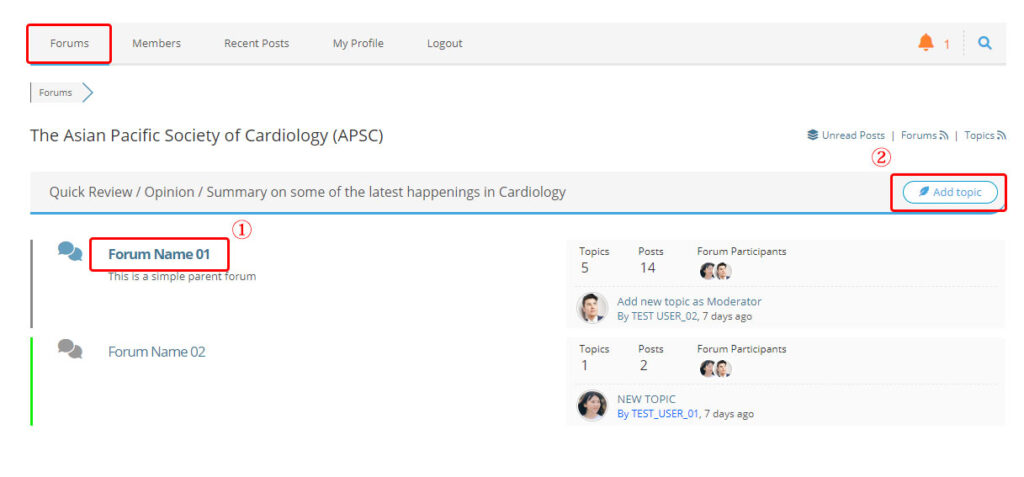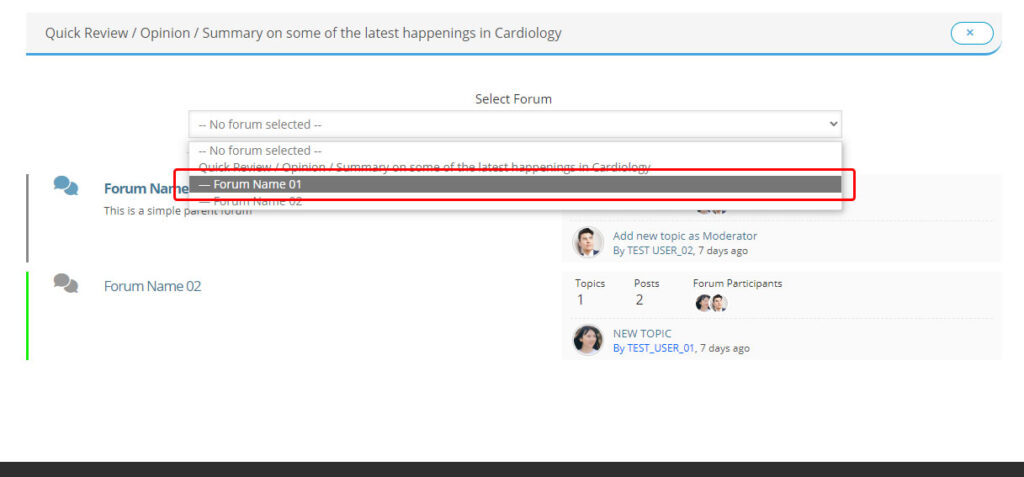 Select the topics
Select the topics you are interested in, and if you want to reply, fill in the reply box at the end of the page and click the "Add Reply" button.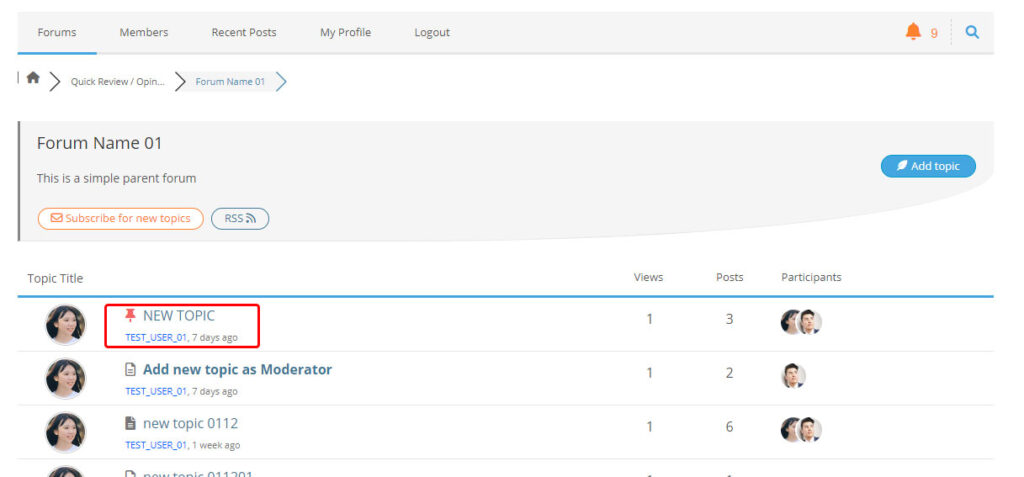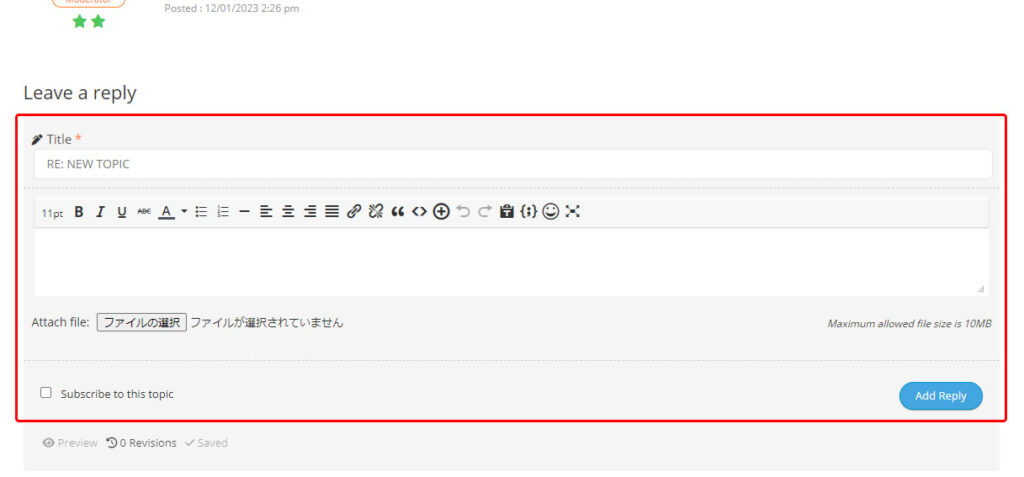 Log in, log out
To log in or log out, please click on the red mark in the figure below.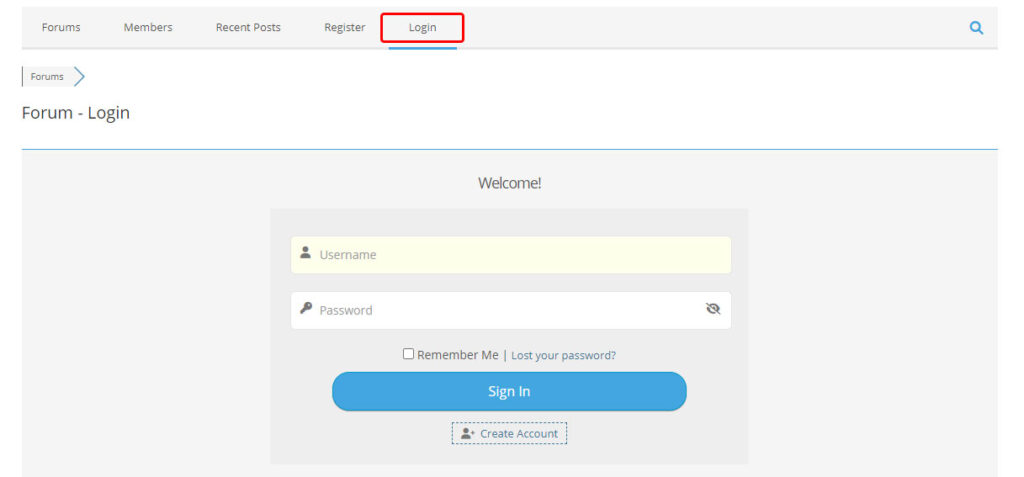 Please click on the small buttons to see how they work.
Note: Features may change unexpectedly due to software security updates.
If you have any questions, please contact the administrator.
We will answer your questions on this page as an operating procedure.